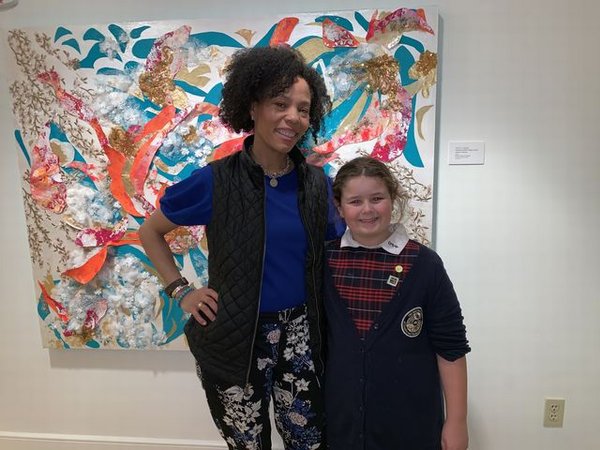 Photo with Laighla in front of Mademoiselle's Always Have Perfect Posture
Every child is an artist. The problem is how to remain an artist once we grow up- Pablo Picasso

Laighla surprised me and wanted to interview me for her Black History Project. I gave her a personal tour of my exhibition at the Mobile Museum of Art. Thank you Laighla!