This bucket drumming and percussion ensemble is open to select 4th and 5th grade students.
Rhythm is at the core of all music. No matter what the genre or instrument, rhythm is what gives the notes life and direction.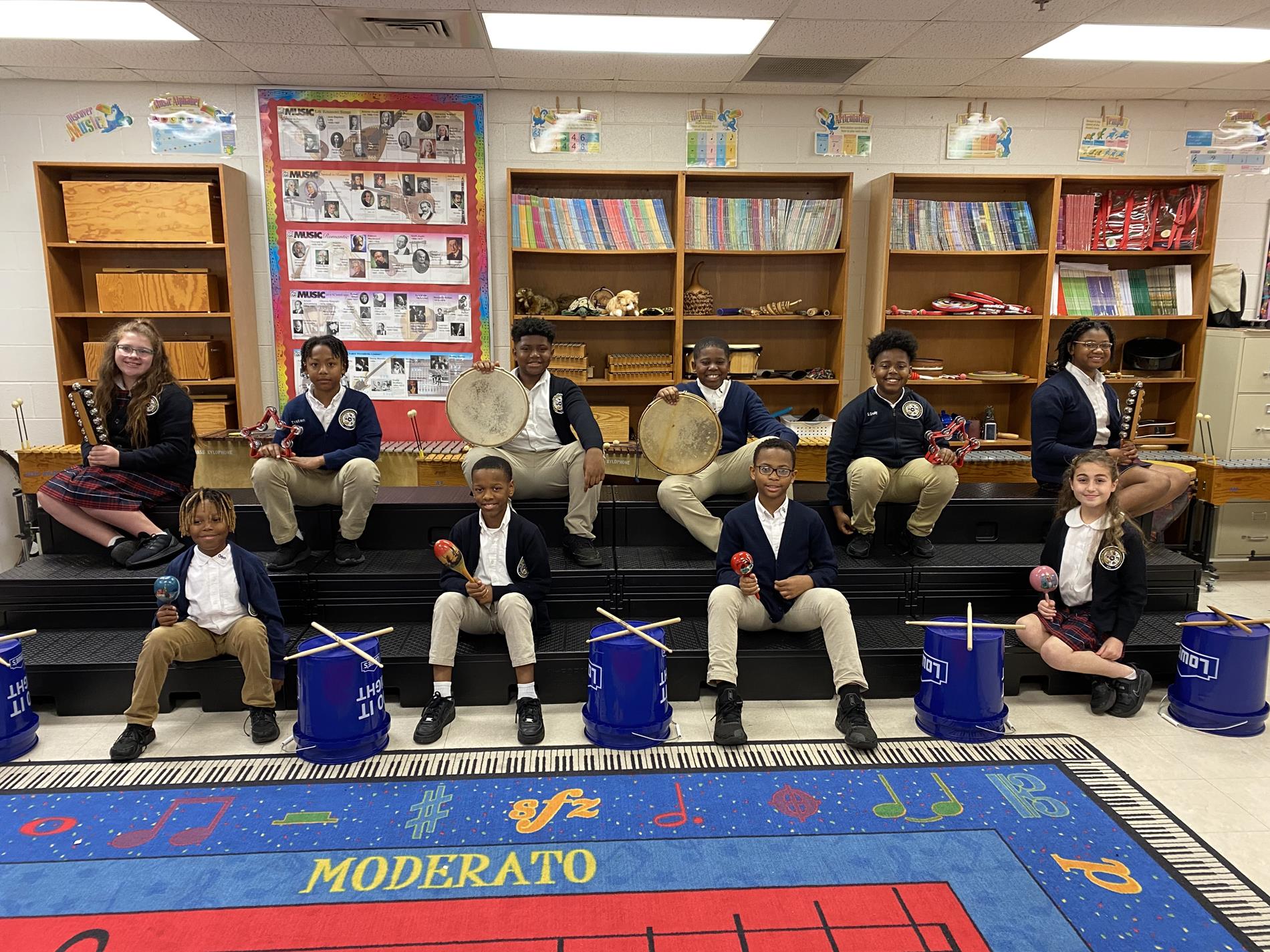 Drumming is an ancient practice that communities have used for thousands of years as a creative outlet, social activity, and healing modality.
Recent research has shown that drumming has myriad mental and physical health benefits and can help:
Boost the immune system
Reduce stress and anxiety
Release negative feelings, blockages, and emotional trauma
Ease chronic pain
Bucket drums have become increasingly popular in the music classroom because of their affordability, portability, and accessibility.
OSR Drummers learn 3 new musical skills through bucket drumming.
They learn new rhythms.
They learn to improvise alone and with small groups.
They learn to drum and chant/sing at the same time!