Kindergarten and First Grade Students Return on Monday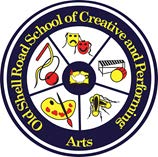 ---
October 1, 2020
Dear Parents:
We are so excited that our kindergarten and first grade students will return Monday! We cannot wait to see their smiling faces. The teachers in these grade levels have sent emails containing valuable information regarding school procedures. Below, you will find several reminders and pertinent information:
• We will not be able to offer before and after school care this year. We just did not have enough students register to support the cost of the program.
• Students will be instructed to exit cars at 7:30 a.m. The tardy bell will ring at 8:00 a.m. Students will eat breakfast in their classrooms. Dismissal begins at 2:45 p.m.
• The art pack fee has been reduced this year to $25.
• There is a $5 registration fee.
• The school patch is $5.
• Extra car tags are $1.
• The fees will be paid online through eFunds. Please call the school if you need your child's S#.
• Parents and visitors are not allowed in the building.
Please be sure to check your child's grades. Please have your child complete all missed assignments and assessments. Please contact your child's teacher to request a conference if there are any academic concerns.
I am looking forward to an amazing year with our face-to-face and our remote students. We will do our part to make this the very best experience possible for all students.

Sincerely,
Ms. Christi Norris
Old Shell Road School of Creative
and Performing Arts