January Newsletter from the Desk of the Principal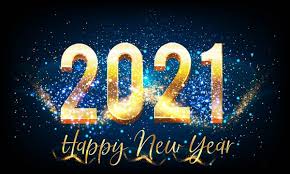 ---
Dear Parents:
We have finally made it to 2021! I hope that everyone had a Happy New Year. I wish you all excellent health and a prosperous year!
We will offer free breakfasts and lunches for all our students as we participate in 100 percent remote instruction the week of January 4-8. Our cafeteria staff is preparing meals to last throughout the week which you may pick up at the school Monday between 9 a.m. and 1 p.m. They will include one hot breakfast, one hot lunch, frozen meals for the next four days, and milk and/or juice for all five days. We want to make sure all of our students are well-fed as they prepare for a productive week of online learning.
Please be sure that your children are online and ready for the live lessons on time. Participation in live lessons is critical to the success of online learning for several reasons including providing the opportunity for children to engage in the lessons and ask questions and allowing the teacher the opportunity to monitor student progress. Please be sure that your children go to bed early tonight, so they are rested. They need to be dressed for the day and seated in a chair at a table or a desk. Doing these simple things will help the students stay focused on learning and achieve their learning goals.
We look forward to seeing all of our students online tomorrow morning!
Sincerely,
Ms. Christi Norris