December Newsletter from the Desk of the Principal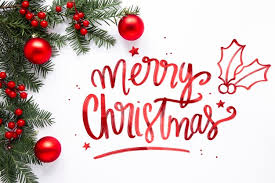 ---
December 7, 2020
Dear Parents:
The response to the Christmas/holiday t-shirts has been enormous! We are still taking orders. Please know that the pictures drawn with markers show up so much more vibrantly than with those drawn with the crayons on the t-shirts. I would like to offer the students the opportunity to enter a contest. Students may submit a picture to be selected for the Principal's t-shirt. The winning student will win a free t-shirt with the drawing of his or her choice. Entries are due by Friday, December 11th.
Congratulations to 5th grader Harley Burns for winning a trophy in the category of How-To for the 2020 MCPSS Film Festival. We are so proud of Harley! It is not too early to begin thinking about your video submissions for the 2021 MCPSS Film Festival.
Accolades also go to 4th grader Marley Conner for placing 2nd for the Fourth and Fifth Grade category in the Environmental Studies Center Art Contest. Her artwork will be featured in the Environmental Studies Center yearly calendar. Way to go, Marley!
The students and faculty donated 95 gifts for the MCPSS Stuff the Bus. A great big thanks goes to Ms. Hughes for leading this project along with some special 5th grade helpers who assisted tremendously. Most of all, thank you parents for your generosity and willingness to demonstrate caring and sharing to others whenever you are able.
We are almost to the halfway point in our school year. Please be sure to keep a check on your child's grades. It is very important that the children practice their math facts every night. Xtramath.com is a free online program that helps students improve math fact fluency. Parents may sign up for a free family account. It is a quick and easy way that the students can learn and practice math facts daily. Additionally, all students should be reading each night. We have not emphasized the Accelerated Reading Program as much during first quarter as we normally do. The children should be reading and taking tests on their books daily. There are thousands of online books available that are part of the AR Program. Please contact your child's teacher if you need additional information. If children can read well and know their math facts, they will be successful in school.
If your child attends school virtually, it is imperative that he or she attends every live meet. This is the only way that the teachers can check for understanding and the students have the opportunity to ask the teacher questions. Please remember that the children should be prepared to attend class. This means that students should not be wrapped up in blankets, lounging on the couch, etc. Every child's education is important. The expectations that teachers have for students at school are not diminished because a student is using the online format. Just as the students in class must adhere to due dates for assignments and assessments, the online students will not have extended time to make up missed work and assessments. As a reminder for everyone, vacations should not be planned during school days.
Important Dates:
Dec. 21-30 Christmas Holidays/No School
Dec. 31-Jan. 2 New Year's Holidays/No School
Jan. 18 Martin Luther King, Jr. Holiday/No School
Jan. 22 2nd Quarter Ends
Jan. 25 3rd Quarter Begins
Sincerely,
Ms. Christi Norris