Mobile Symphony Strings Program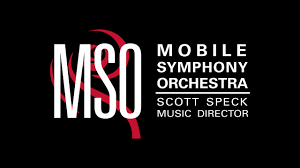 ---
Dear Old Shell Road Magnet String Parents,
I hope this email finds you well and ready to start school! Here at the Mobile Symphony we have been working diligently in designing the schedules for all the schools we serve.

We will try our very best to accommodate every student 's need. As an educator myself, I understand how important is continuity and stability in the learning process.

Starting on September 1st, we will offer string classes at every level either online or in-person at the Larkins Center and at Andy's Music Store.
Assuming Virtual School will be in the mornings, all of our classes will be taught in the afternoon: Monday, Tuesday and/or Thursday. Attached, you will find the registration form containing information specific to Old Shell Road students.

Please follow us at: https://www.facebook.com/mobilesymphonyeducationMobile Symphony Registration Form 2020 OSR online andys.pdf
Please let me know if you have any question(s).

All the best,

Daniela Pardo.

Mobile Symphony Education Director
www.mobilesymphony.org
(251)432-2010
daniela@mobilesymphony.orgMobile Symphony Registration Form 2020 OSR online andys.pdf